The Seduction of Words
Why do we write? Is it simply to convey a story or to seduce and lure the reader with magic? We all have the power to play and entice with words, to draw our reader closer to our story-whether we're selling carpet or writing works of literary fiction. The key is to do it well.
I love words, I love the literal process of writing words on paper and  the sounds of well spoken words; hearing words allows me to process the story in a different way. Storytelling is an art and was our original way of passing stories from one generation to the next. If we lose the ability to tell our stories, we will lose some of the magic of life. Just as our ability to write with fluidity and grace is essential to the continuation of the written word.
I've long been a fan of reading aloud and read to my children for many years. I have fond memories of the three of us, the oldest pretending he was too old to participate, sitting on the sofa together while I read The Wind in the Willow. We went on to read the Redwall series by Brian Jacques and ended with Bram Stoker's Dracula-my youngest and I taking turns reading aloud. After that book, it stopped, probably due to his age and the allure of other diversions. I miss reading aloud and my ultimate fantasy of the ideal relationship includes the two of us, sitting on the couch, feet in each other's laps, reading aloud to each other.
So, imagine my delight when I came upon this video, shared by my friend over at Barely Knit Together.  She's a wordsmith of the highest order; her stories are beautifully written with exquisite phrasing and vivid scenes. The video features Stephen Fry with his delightful British accent talking about language. Enchanting to listen to as well as watch the way the words dance across the screen.
Enjoy.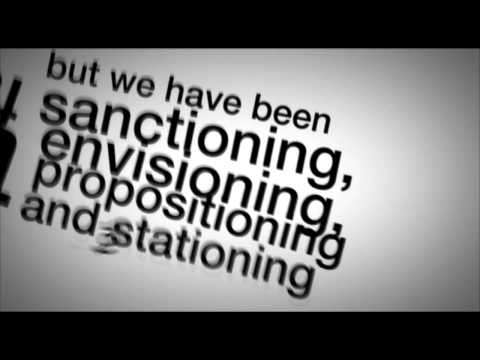 image from Reconnections (dot) net